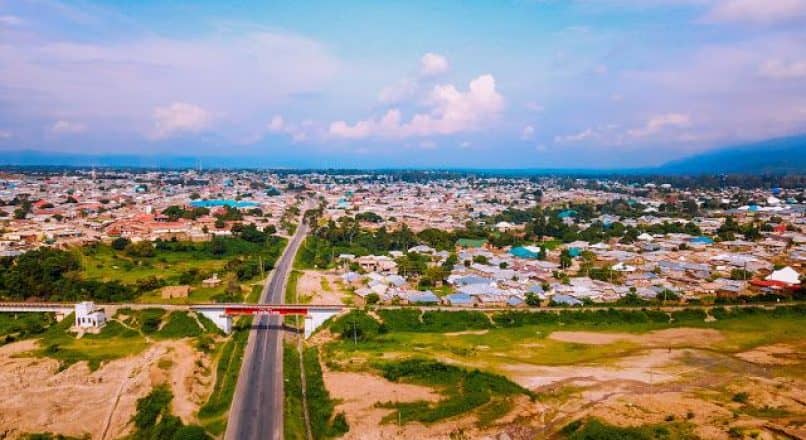 What to expect in Mbeya
What to expect in Mbeya | Arriving in Mbeya | Transport in Mbeya | People in Mbeya | Mbeya Cultural activities | Mbeya Safari |  Flight deals in Mbeya | Learn Swahili in Mbeya |  Mbeya Travel Guide
What to Expect in Mbeya? Before you visit Mbeya, like anywhere in Tanzania, there are a few things you need to know to make your trip safe and stress free. Mbeya is a beautiful part of Tanzania with so much to offer international visitors, but before you arrive it is helpful to know where to go, pre-entry requirements, and how to stay safe on the ground. From safety precautions to necessary health requirements, this page will tell you everything you need to know before you go to Tanzania!
Weather and Climate
Tanzania's climate is tropical but highs and lows vary regionally based on altitude. In the highlands, low temperatures range between 50° F during the cold season and 68° F during the hot season. The rest of the country has temperatures rarely falling below 68° F. The hottest months are November to February with high temps ranging from the high 70s to the high 80s while the coldest time of year is May through August with high temps in the high 50s to high 60s. Keep in mind that the weather may vary considerably throughout your safari, or even throughout the day, so plan on clothing that can be layered if it's cool, or removed if it's warm.
Elecricity
Tanzania electricity uses 230V with either a round, two-pin or square, three-pin plug (more common). So, if you are planning on taking something that needs electricity you will likely need an adapter and possibly a converter, depending on your electronics.
Due to limited power sources, it is not uncommon for electricity to be off for 2-3 hours at a time, although many hotels may have back-up generators. Lodges and tented camps in the parks will use generator and/or solar power and may not provide electricity through the night. Consider packing a small flashlight.
If you stay long in Mbeya consider buying a small general for emergency!
Best Wildlife Safari from Mbeya
Dangers & Annoyances
Tanzania is generally considered a safe country. That said, you do need to take the usual precautions and keep up with government travel advisories.
#1. Avoid isolated areas, especially isolated stretches of beach. In cities and tourist areas take a taxi at night.
#2. Only take taxis from established taxi ranks or hotels. Never enter a taxi that already has someone else in it other than the driver.
#3. Never pay any money for a safari or trek in advance until you've thoroughly checked out the company.
#4. Never pay any money at all outside the company's office.
Government Travel Advice
Government travel advisories can be good sources of updated security information:
#1. Australian Department of Foreign Affairs (www.smartraveller.gov.au)
#2. Canadian Department of Foreign Affairs (www.travel.gc.ca)
#3. UK Foreign & Commonwealth Office (www.gov.uk/government/organisations/foreign-commonwealth-office)
#4. US State Department (www.travel.state.gov)
Solo Travel in Mbeya
While solo travelers may be a minor curiosity in rural areas, especially solo women travelers, there are no particular issues with traveling solo in Mbeya. The times when it's advantageous to join a group are for safaris and treks (when going in a group can be a significant cost-saver) and when going out at night. If you go out alone at night, take taxis and use extra caution, especially in urban and tourist areas. Whatever the time of day, avoid isolating situations, including lonely stretches of beach.