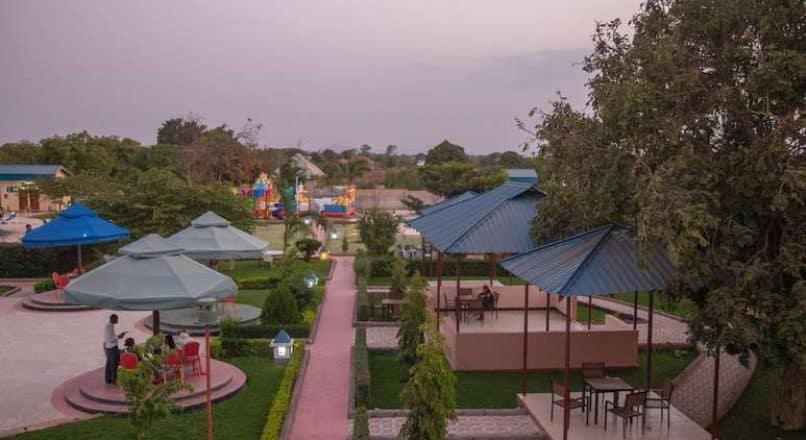 What to expect in Dodoma
What to Expect in Dodoma | Dodoma Tanzania Capital City|  Best Hotels in Dodoma | Top wildlife tours from Dodoma | Flight deeals from Dodoma | Dodoma City Guide  | Dodoma Day Tours | Tanzania Travel Guide | Welcome to Dodoma Tanzania
Table of Contents I Page Menu
What to expect in Dodoma
Electricity
Tanzania is a Third World country and is prone to rolling blackouts. Most hotels have generators, but they may not operate 24 hours a day. Some stores do not have generators, so cold drinks and ice may not be plentiful all the time.
We recommend keeping a headlamp or flashlight near your bed for nighttime bathroom visits. Charge your batteries in the early evening and in the mornings when electricity is more dependable. Bring multiple power converters if you have a lot of batteries to charge.
Bottled Water
Always use bottled water for drinking and brushing your teeth. Hotels will have bottled water available, but it will be cheaper at a store. You may also want to bring a Steripen or filter if you don't want to buy bottled water all the time to save money and the environment.
Africa time
Life in Tanzania just moves slower than some Westerners are used to. Be prepared to wait.
Selling hassles
There are many people in Dodoma trying to make a living and barely scraping by. They may hassle you buy things from them. Be firm and don't let it upset you. Learning some Swahili can also help.
Customer service
Like many places in the world, customer service at hotels, restaurants, and shops vary greatly. Dodoma tends to be slower and less helpful than what some people are used to.
Internet
The Internet in Dodoma can be very slow and very expensive. The further away you get from a major town, the slower and more expensive it gets.
Hotel charges
When you order drinks, food, Internet, laundry, or other services at a hotel, they write the charge down on a slip of paper and put it in the "box" for your room. They will add these up when you check out. Look carefully at these slips to make sure they are all correct.
ATMs/credit cards
ATMs are available in Dodoma, but they do not always work. Credit Cards are accepted at larger hotels, stores, and restaurants, but sometimes they are not. How's that for uncertainty?! Check with the hotel/restaurant ahead of time to budget your cash correctly, and bring more cash than you think you need.
Tipping
Staff are paid salary, but tips are greatly appreciated. Hotels have a tip box to cover all staff at the hotel.
Safety
If you are in busy areas of town or on safari during the day, you are generally safe. It is recommended that you keep your money well hidden, do not bring valuables, and do not go out at night alone.
Slow Food
Restaurants in Dodoma ca serve lunch and dinner very slow. It can take up to an hour for food to be served after you order. If you are eating at your hotel, consider ordering ahead of time. If you are in a hurry, find a buffet or go to a coffee shop, which is faster. Or, just be prepared to relax and wait.
Culture advice
While we want you to have the best time you can on your trek, it is important to be respectful of the culture wherein you are traveling. Expressions of affection, such as kissing, holding hands, etc. in public are heavily frowned upon. It is recommended that you act in a reserved manner when in public with your spouse regardless of gender or sexuality.
Swahili Crash Course:
In Dodoma, a little Swahili goes a long way! For many Tanzanians, Swahili is actually their second language and their tribal language is their mother tongue (for many of the people from the Dodoma region region, this is the Gogo's language). {what to expect in Dodoma}
This means that in Swahili, unlike a lot of European languages, pronunciation and accent are much less important and you should feel confident that if you at least try, people will understand and be very pleased that you have tried to communicate in their national language! {what to expect in Dodoma}
Below is a guide to some key words and phrases that you may want to try while in Tanzania:
Jambo – This is not true Kiswahili. If you say this to a Tanzanian they will most likely reply
'Jambo' and then speak to you in English!
Mambo – This is the informal greeting that you should use with people around your own age
Poa! – Means 'cool!', and should be said with emphasis! It is the standard response to the greeting 'mambo'
Safi – An alternative response to 'Poa'. It's literal meaning is 'clean'.
Habari? – A more formal greeting, meaning 'how are things?'
Nzuri – Means 'good'. This is the common response to the greeting 'habari?'
Shikamoo – Respectful greeting, used when greeting older people. Children in Tanzania may
greet you with this word.
Marahaba – The response to shikamoo
Ahsante – Thank you
Leo – Today
Kesho – Tomorrow
Jina Langu…. – My name is…
Jina lako nani? – What is your name?
Nina Njaa – I am hungry
Nina Kiu – I am thirsty
Bia moja tafadali – A beer please
Bia nyingine tafadali – Another beer please!
Naskia mbaya – I feel bad
…iko wapi? – Where is (the) …..?
Sitaki ahsante – I don't need it, thanks
Hapana ahsante – No thanks
More about Dodoma Travel Guide: