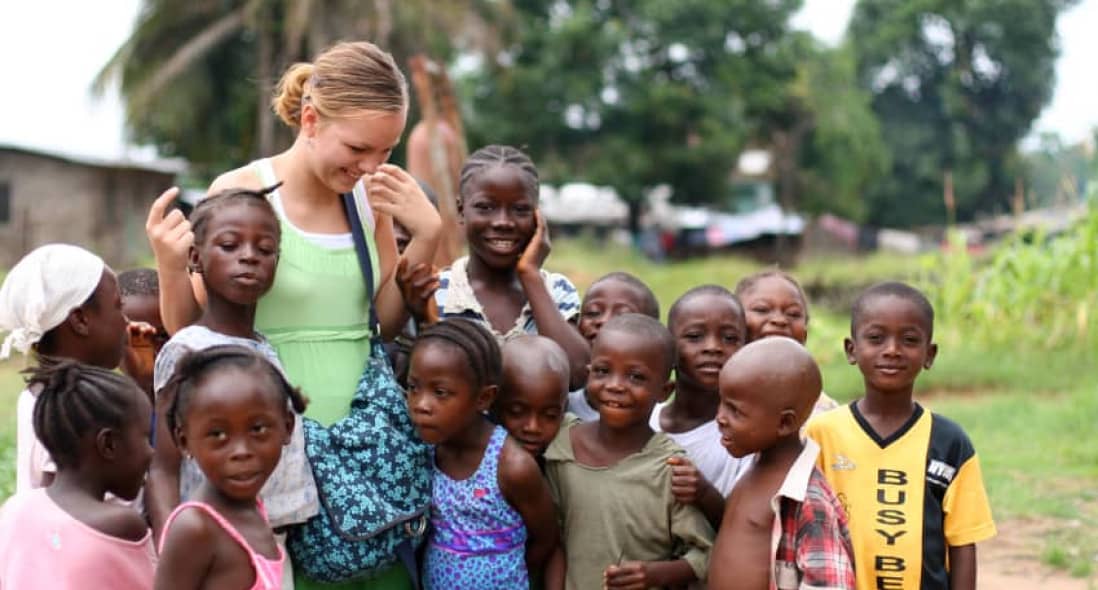 Volunteer in Tanga | Volunteer in Tanzania
Volunteer in Tanga
Ever thought of volunteering in Tanga? Immerse yourself in the lifestyle and culture, whilst assisting the local community?
There Special Volunteer Program in Tanga which will allow to Experience the Lifestyle and Culture of Tanzanians, Will have time of doing Safari in Tanzania like Serengeti National Park and Ngorongoro Crater which is populated by the Big 5 (elephant, lion, leopard, buffalo, rhino) and feel the chills while camping amidst the wilderness, you'll get to meet some interesting and like-minded travelers from other parts of the world, work for the underprivileged communities living in and around Dodoma and broaden your social network.
You have the opportunity to work at orphanages, schools, vocational training centers, women's groups, centers for children with disabilities, hospitals, community development projects and environmental conservation projects. There is a minimum 1 month or less stay which is to ensure all volunteers are truly valuable to the project they work in. Internships are also available. 
This would be the perfect program for High School/ College students looking forward to having a short and Long yet fun-filled learning volunteer experience abroad. Set out for exploring Tanzania like never before, and create memories that would last for a lifetime. Volunteering in Tanzania is an amazing experience and allows you to get a great feel for the country and the local people. It can be a life changing experience!
Top Volunteer Programs & Locations
What project should you do when you volunteer  to Tanzania? ☆ Does your head feel sick of working at your current workplace, is your heart dreaming of going abroad, and is your belly filled with excitement when you think of experiencing a new culture first-hand? You cannot get closer to the local people of a country than by volunteering in a charitable project. In the following, we want to introduce you to the most interesting projects in Tanga
Flights & getting there
Air
There are daily flights on Coastal Aviation and Auric Air between Tanga, Dar es Salaam, Zanzibar Island and Pemba ( cone way between Tanga and Pemba/Zanzibar Island/Dar es Salaam approximately US$95/130/195 ). Auric Air's Tanga representative is at the airfield, which is about 3km west of the town centre, just off the Korogwe road (Tsh5000 by taxi).
Boat
Azam Marine's Sealink ferry goes weekly between Tanga and Pemba (four hours, US$35), with connections on to Zanzibar Island. Departures from Tanga are on Tuesday, and from Pemba on Sunday. Tickets can be bought online or at the Azam Marine Booking Office.
Bus
Ratco and other buses for Dar es Salaam depart daily every few hours from 6am to 2pm in each direction (Tsh15,000 to Tsh17,000, six hours).
To Arusha there are at least three departures daily between about 6am and 11am (Tsh17,000 to Tsh19,000, seven to eight hours). To Lushoto there are several direct buses departing daily from 7am (Tsh7000 to Tsh8000, four hours).
To Pangani (Tsh2500, 1½ hours) there are several larger buses and many dalla-dallas throughout the day along the coastal road.
All transport leaves from the main bus stand on Taifa Rd ('Double Rd'), at the corner of Street No 12. It's about 1.5km south of the town centre (Tsh5000 in a taxi), and south of the railway tracks in the Ngamiani section.
Reaching Tanga from Kilimanjaro and Dar es salaam Airports
Volunteer in Tanzania FAQ
Want to Visit Tanzania? .......... Click below........
Tanzania is one of Africa's top safari destinations. The wildlife viewing is out of this world and big cats are especially easy to see. All members of the Big Five can be found in various Tanzanian parks and reserves, and all five are present in the Ngorongoro Crater and Serengeti National Park.
The most frequent expeditions are obviously to Mt. Kilimanjaro and Mt. Meru, but there are also other destinations such as the Crater Highlands. Trekking companies will happily put together an itinerary that suits your preferences and all other important details for your comfortability.
Unguja/Zanzibar Island, is the main island in the Tanzania. Stone Town, part of Zanzibar, is an old trade center, with mosques and winding lanes. The 1883 House of Wonders is a former sultan's palace with a clock tower. The Old Fort now houses a cultural center and a stone amphitheater, The best beaches!
We are local Travel Experts
Do you have any Questions about Tanzania?  One of our experts is always online!
WhatsApp/Call: +255 759 694 668