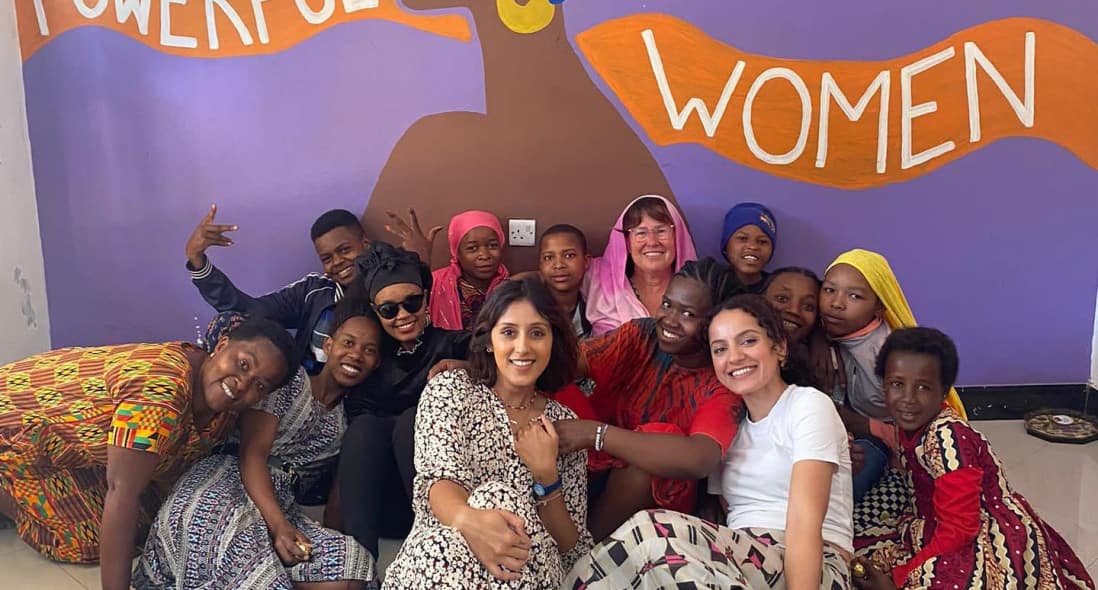 Volunteer in Arusha | Affordable Programs
Ever thought of volunteering in Arusha? Immerse yourself in the lifestyle and culture, whilst assisting the local community?
There Special Volunteer Program in Arusha which will allow to Experience the Lifestyle and Culture of Tanzanians, Will have time of doing Safari in Tanzania like Serengeti National Park and Ngorongoro Crater which is populated by the Big 5 (elephant, lion, leopard, buffalo, rhino) and feel the chills while camping amidst the wilderness, you'll get to meet some interesting and like-minded travelers from other parts of the world, work for the underprivileged communities living in and around Arusha and broaden your social network.
You have the opportunity to work at orphanages, schools, vocational training centers, women's groups, centers for children with disabilities, hospitals, community development projects and environmental conservation projects. There is a minimum 1 month or less stay which is to ensure all volunteers are truly valuable to the project they work in. Internships are also available.
This would be the perfect program for High School/ College students looking forward to having a short and Long yet fun-filled learning volunteer experience abroad. Set out for exploring Tanzania like never before, and create memories that would last for a lifetime. Volunteering in Tanzania is an amazing experience and allows you to get a great feel for the country and the local people. It can be a life changing experience!
Top Volunteer Organization in Arusha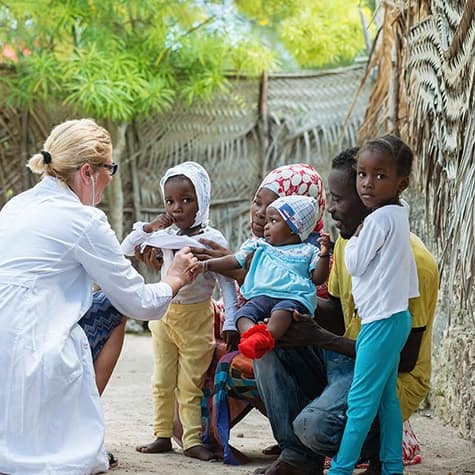 Two women joined forces in early 2019 to establish Lifted Strong Community Organization (LISCO). They saw the need for education, empowerment and advocacy amongst women in the Arusha region. Living in a male dominated community.
Villages Health support Org most commonly known as VHSO is a Non Profit Organisation licenced as an NGO inTanzania,The main Objective is to provide social and economic support,free diagnosis treatment and medicine to the People of remote Villages (With the Help of Regional Doctors and Nurses) where there is absolutely no facilities for Health care and travel to nearby towns otherwise necessary to obtain the service of Physician
Top Volunteer Programs in Arusha
One of the better-known benefits of volunteering is the impact on the community . Unpaid volunteers are often the glue that holds a community together. Volunteering allows you to connect to your community and make it a better place. Even helping out with the smallest tasks can make a real difference to the lives of people, animals, and organizations in need. And volunteering is a two-way street: It can benefit you and your family as much as the cause you choose to help. Dedicating your time as a volunteer helps you make new friends, expand your network, and boost your social skills.
Volunteer Accommodation in Arusha Tanzania
Arusha is a city in Tanzania, east Africa. It's located at the base of volcanic Mt. Meru. It's also a gateway for safari destinations and to Africa's highest peak Mt. Kilimanjaro, lying 80 kilometers northeast. The population of Arusha is 1.6 million (2018). Arusha is a multicultural community with a Tanzanian population of mixed backgrounds: indigenous African, Arab-Tanzanian and Indian-Tanzanian, plus a small percentage of Europeans and Americans. Religions of the Arushan population include Christianity, Islam, Sikhism and Hinduism.
Volunteer accommodation  is an important part of your volunteering experience. Regardless of whether you stay in a hostel with other volunteers or volunteer abroad with host families, your living environment can really make or break your total experience. Having a good volunteer abroad accommodation ensures you a comfortable environment to work in and a chance to immerse yourself in the local culture. In this article, we will explain to you everything you need to know regarding your accommodation arrangements.
What are the main things to do in Arusha, Tanzania?
The Arusha Region lies on the border with Kenya, being part of the Savannah and also part of the Great Rift Valley. It's a remarkable safari destination and a center for Maasai culture. It's also close to Serengeti National Park, which is home to precious wildlife such as lions, rhinoceros, giraffes and leopards. Every year, migrations feature huge herds of wildebeests crossing this incredible region. Lake Duluti, Tarangire National Park and Lake Manyara National Park are also among the highlights of this area.
Nature and wildlife preserves include the Ngorongoro Conservation Area, which contains the Ngorongoro Crater, and Arusha National Park, which covers Mount Meru. 
Incase, you are wondering about what to do in the next few days please do not hesitate check with the reception assistant and will be the start of exciting tips and suggestions. We have many possibilities of organising some day to day activities (excursions)  for instance, coffee tours, hiking, Maasai Village visits, swimming in the hot springs or visiting the waterfalls around Mount Kilimanjaro and Mount Meru. For Safaris, we will give you insightful tips and exciting suggestions for you to consider. Just let us know what you need! 
Getting to Arusha Tanzania
Getting to Arusha by Flight:
Arusha is easily accessible via two airports. Arusha Municipal Airport (ARK), a domestic airport and Kilimanjaro International Airport (JRO). Hotels in Arusha are about 15-60 minutes away from these two airports.
Arusha Airport (Domestic)
Most popular option for tourists to get to Arusha is to take a flight to Arusha airport (ARK). It has daily flights from various local destinations and has connections from almost all major airports and airstrips in Tanzania.Arusha airport has multiple flights from major cities like Dar es Salaam and Zanzibar everyday. The flight costs range from $100 to $300 per person. You can find & book flights to Arusha airport on Kayak.
Kilimanjaro International Airport
You can also fly to Kilimanjaro International Airport (JRO) which is the nearest international airport to Arusha and has daily flights from local, African and international airlines. Arusha hotels will be about 1 hour drive from JRO.JRO has regular connections from major cities in Tanzania like Dar-es-salaam and Zanzibar, along with major East African cities – Nairobi, Entebbe, Kigali and Addis Ababa. It also has flights from some large cities in Europe and Asia like Amsterdam, Istanbul, Dubai and Doha.
Arusha airport to Arusha Map
Kilimanjaro Airport to Arusha Map
Want to Visit Tanzania? .......... Click below........
Tanzania is one of Africa's top safari destinations. The wildlife viewing is out of this world and big cats are especially easy to see. All members of the Big Five can be found in various Tanzanian parks and reserves, and all five are present in the Ngorongoro Crater and Serengeti National Park.
The most frequent expeditions are obviously to Mt. Kilimanjaro and Mt. Meru, but there are also other destinations such as the Crater Highlands. Trekking companies will happily put together an itinerary that suits your preferences and all other important details for your comfortability.
Unguja/Zanzibar Island, is the main island in the Tanzania. Stone Town, part of Zanzibar, is an old trade center, with mosques and winding lanes. The 1883 House of Wonders is a former sultan's palace with a clock tower. The Old Fort now houses a cultural center and a stone amphitheater, The best beaches!
We are local Travel Experts
Do you have any Questions about Tanzania?  One of our experts is always online!
WhatsApp/Call: +255 759 694 668