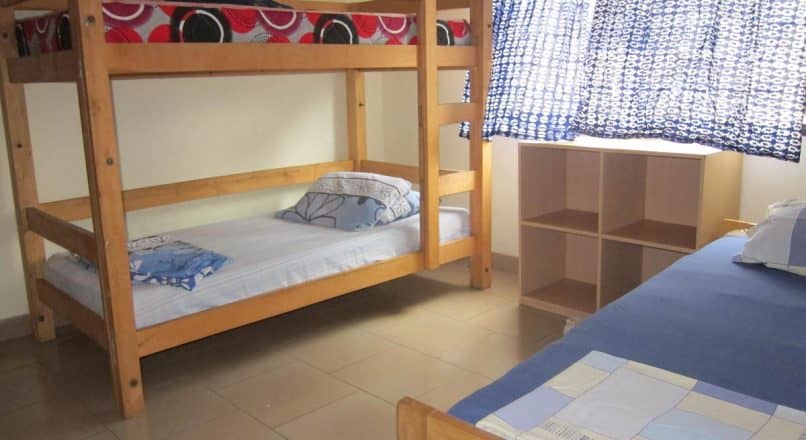 Volunteer Accommodation in Dodoma
Volunteer Accommodation in Dodoma | Affordable Volunteer Accomodation in Dodoma | Volunteer in Dodoma Tanzania | Budget accomodation in Dodoma | Volunteer House in Dodoma 
Volunteer accommodation  is an important part of your volunteering experience. Regardless of whether you stay in a hostel with other volunteers or volunteer abroad with host families, your living environment can really make or break your total experience. Having a good volunteer abroad accommodation ensures you a comfortable environment to work in and a chance to immerse yourself in the local culture. In this article, we will explain to you everything you need to know regarding your accommodation arrangements.
Welcome to Your Home Away From Home in Tanzania
When you volunteer in Dodoma, you will be living in a host family or Volunteer Hostel with your fellow volunteers. Life with your host family will be a motivating and fun experience. You will quickly begin to consider it your home away from home, as you are warmly welcomed and treated just like a member of the family.
We believe the support of a sincere, compassionate family within the community is essential for you to adapt to and make a difference in a new country. Therefore, Volunteer VHSO works to cultivate strong relationships with host families in Tanzania. 
The host families we work with are educated, responsible, socially respected and experienced with hosting international volunteers. They are carefully chosen with the safety of our volunteers in Tanzania first in mind, along with the family's ability to provide comfort, friendliness and cultural exchange. We get tons of feedback from volunteers who say their stay with one of our host families was an amazing way to experience unique Tanzanian traditions and day-to-day life.
Each host family has multiple comfortable bedrooms with modern facilities including a television, sitting room, and dining room. All rooms are equipped with single beds with a mattress, bed sheets, a pillow, a blanket and a mosquito net. In most situations, you will share a room with other volunteers of the same gender, but single rooms are also available, depending on the number and flow of the volunteers. Couples get first priority for single rooms.
Hostel and volunteer house :
The volunteer house is a large one, Western-style house with 10- bedrooms (all shared accommodations with bunk beds). Bathrooms in each apartment with Western-style toilets and hot water for showers. The house is safe and secure, with a security guard and a large gate. In the volunteer house, there is a cook who cooks the meals for the volunteers and a cleaning lady.
Important to know : Sometimes the power and water go out due to some technical problems, but this is for both the volunteer house and the home stays. In this event, we always make sure that we provide bucket of water for bath and toiletries. Bottled water is readily available in Tanzania and volunteers should budget approximately US$10 per week for this (3- litres per day). 
Breakfasts generally consist of Chai (tea), toast, cereal, fruit and mandazi (deep fried dough). A typical lunch can include meat and vegetables with rice, sandwiches and fruit while dinner usually sees traditional food such as ugali, chapatti and boga accompany the meat and vegetables. Breakfast is taken in the morning, then, lunch, which is served at about 1 pm (or you can take a packed lunch if you wish to eat at your project) and then dinner/supper served at 6 or 7pm.
If you have special eating needs, please let us know ahead of time so that we can make arrangements for you. However, we need to stress the point that you should not expect to eat as you normally do at home. We will do our best to see that you are well taken care of, but also as a volunteer, there is a need to be flexible.