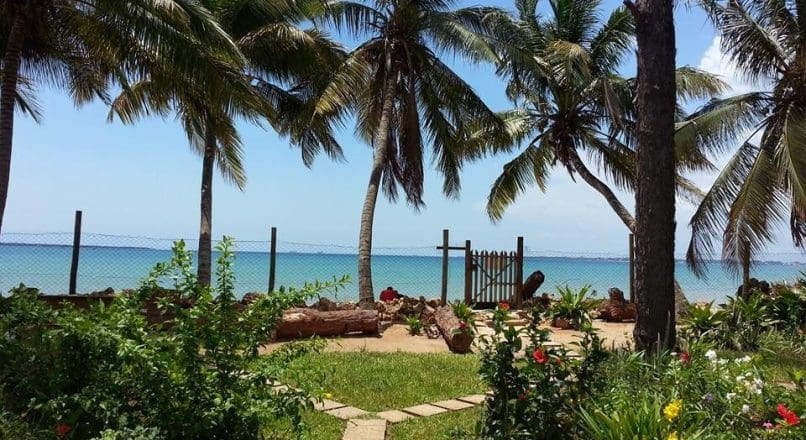 Upepo Garden I 2020 Dar-es-salaam Guide
Upepo Garden I Dar-es-salaam City | Bongoyo Island Dar-es-salaam Tanzania
Bongoyo Island Picnic Dar-es-salaam Tanzania | Bongoyo Island Dar-es-salaam Day Trip | Dar-es-salaam Day Tours Tanzania
Bongoyo Island Day Trip from Dar-es-salaam Tanzania | Bongoyo Marine Reserve Day Trips in Dar-es-salaam
Upepo Garden is a small boutique guesthouse situated on the beach right outside Dar es Salaam overlooking the Indian Ocean. Here you can sit in the well-tended garden enjoying a drink from our beachfront bar – or go for a swim in the indian ocean!
Upepo Garden is sitting right on the beach just north of Dar es Salaam, Tanzania. With just five rooms, they offer service on a personal level.
Guests at Upendo Garden can enjoy a meal at the on-site restaurant and drinks and cocktails at the beach bar. With locally crafted furniture, all rooms at Upepo Garden have en suite bathrooms, air conditioning, and WiFi. Guests can take a walk on the beach or relax with a book in the lounge. The nearest airport is Julius Nyerere Airport, 19 km from the property.
More Dar Es Salaam Travel Ideas
Planning your  trip? Whether you're looking for things to do in Dar Es Salaam such as events and attractions, key traveller information to make your Dar Es Salaam visit run smoothly or are planning where to stay in Dar Es Salaam, you'll find everything you need for your Dar Es Salaam holiday on Our Website. Dar Es Salaam City Travel guide has the information about latest events not to miss while you visit Dar Es Salaam – there's always something going on, so don't miss out on the latest exhibitions, shows and more on your trip to Dar Es Salaam.
Discover the best day trips from Dar-Es-Salaam or try one of the best tours Dar Es Salaam and nearby regions. If you're here as a family, you'll find plenty of things to do in Dar Es Salaam with kids and find suitable accommodation such as Dar Es Salaam holiday apartments. Whether you're looking for the best weekend breaks in Dar Es Salaam or planning a longer holiday in Tanzania, you can be sure you'll find all the information you need.