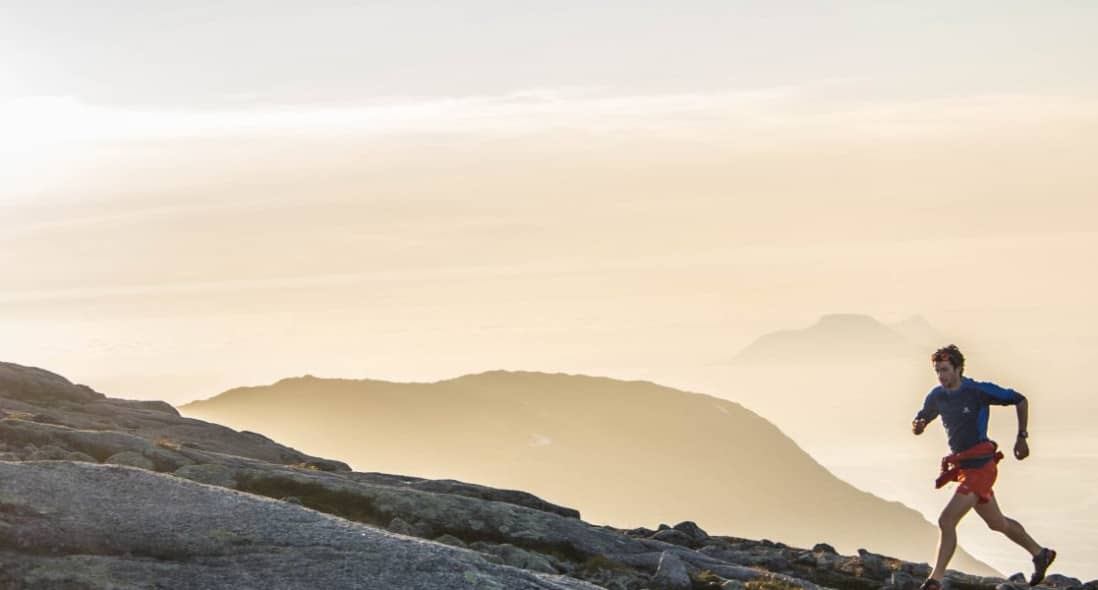 Training for Climbing Kilimanjaro
Dominating the landscape like no other mountain, iconic and instantly recognisable, Kilimanjaro in Tanzania is the highest peak in Africa and the world's tallest freestanding mountain at 5895 metres. To climb Kilimanjaro is a great challenge and entirely feasible for the active traveller or keen walker looking for something new. In a matter of days you'll climb Kilimanjaro from the hot plains of Africa through grasslands, tropical rain forest, alpine meadows, moorlands and desert uplands onto snow and ice.
Every year an estimated 35,000 or more climbers take on the challenge of climbing Mount Kilimanjaro. Unfortunately, statistics show a failure rate of anywhere from 30%, to even as high as 50% of all climbers. Meaning anywhere from a third to a half of all climbers turn back.
Training to climb Kilimanjaro is as much about your physical endurance as it is about your mental stamina. You hike between 5-10 miles each day for 5-9 days in a row (depending on the length of your climb). Spending more time on the Mountain will give you extra time to acclimatize, increasing your success rate to reach the top at Uhuru peak (the highest peak at 19,340 feet). All climbs start at just under 5,000 feet elevation, which means you are climbing roughly 15,000 feet in elevation during your trek. There are four main routes up the mountain: 
No matter which route you decide, the climb will be beautiful as you hike through 4 different climatic zones in Kilimanjaro national park (rain montane forests, heather moorland, alpine desert, and arctic tundra). To prepare for the climb, physical conditioning is important, and I've decided to share exactly what I do to train for every climb with you.
Prepare to Approach Kilimanjaro
Climbing Kilimanjaro Tips
Training Walking program
Aerobic Training for Kilimanjaro
Training Plan
Climbing Kilimanjaro Tips
Trip Insight Tanzania recommends arriving in Tanzania at least a day or two before your climb. Allow yourself to recover from the traveling, adjust to the time change and get a good rest before you start your climb
"Pole Pole" is a Swahili word meaning "slowly slowly", you'll hear it a lot on your trek from our guides. Take your time on the mountain: don't hike at the front of the group, conserve your energy no matter how fit you are
Stay hydrated. The dry air and exertion cause you to dehydrate quickly. Be sure to drink plenty of water and consider an electrolyte additive to keep your minerals in balance. Dehydration significantly impairs physical performance
Eat carbohydrates. No matter what dietary plan you follow at home, you need those carbs. Studies have shown that a diet high in carbohydrate at altitude will stimulate ventilation and improve blood oxygenation. Adequate carbohydrates keep your muscle glycogen replenished, maintains blood sugar levels during exertion and speeds up recovery.
Training Walking program
Aerobic Training for Kilimanjaro
Training Plan
High Altitude Hiking at Sea Level
Despite our love of the mountains, many of us live in coastal cities. Whether it's a job, family, or the lifestyle that keeps us entrenched in the hustle and bustle of city life, living in a major city can make it difficult to get out and explore wild places.
Although many of us city dwellers get away to the mountains every weekend, when it comes to training for a longer trip at high altitudes, living in a coastal city can be a major disadvantage. Indeed, if you live in a city but want to get out and explore the world's highest mountain ranges, you might be wondering how you can train for high elevations in a concrete jungle.
So, how do you train for high altitude hiking at sea level? Ideally, one trains for high altitude hiking by spending a lot of time exercising at high elevations. If this isn't possible, training for peak physical fitness is critical. Additionally, if you have the time and resources, an altitude adjusted room for training or tent for sleeping can help you prepare for your trip to higher altitude.
We understand that the thought of training for a high altitude hike while living at sea level can be a bit daunting. So we've put together the ultimate guide to training for high elevation expeditions, complete with top tips for flatlanders and advice for avoiding altitude sickness. Here we go!
Training tips for high altitude hiking
Focus on the cardio
Hike with a heavy pack
Stair training
Training Plan
weight training
Focus on the cardio
When you're hiking at higher elevations, your cardiovascular system is going to be working at its maximum. As we increase our elevation, the atmospheric pressure in the air around us decreases. This means there is proportionally less available oxygen in the air when compared to the air at sea level.
When you hike at high elevations, your body will struggle to get enough oxygen into your bloodstream to sustain itself. Thus, a stronger cardiovascular base can better set you up for success when you're at higher elevations.
Generally speaking, you'll want to get your cardio fitness to a point where you can comfortably hike all day at a fast pace in lower elevation mountains (up to 6,000 meters). If you're struggling too much down low, things generally don't get any better when you venture up high.
If you live near hills and smaller mountains, you'll want to get out as often as you can for longer hikes (6-10 hours) during your training. If getting out of the city isn't feasible, any type of cardiovascular exercise will be beneficial and it can help to have a mix of different activities, such as running (especially uphill!), biking, and swimming, to avoid over-use injuries.
Hike with a heavy pack
Stair training
Training Plan
weight training
Kilimanjaro Trainings FAQ
Tips for avoiding altitude sickness
At the end of the day, one of the main reasons we train for a hiking trip to high elevations is to avoid altitude sickness. High Altitude Cerebral Edema (HACE), and High Altitude Pulmonary Edema (HAPE) – both life-threatening illnesses – are the two main fears of any high altitude hiker or climber, so avoiding altitude sickness is imperative during your adventures.
However, more often than not altitude sickness presents as Acute Mountain Sickness (AMS), which can have a range of different signs and symptoms, including:
Of course, the ideal situation would be to avoid all forms of altitude sickness on your travels. While training and exercise can, indeed, help one perform better when exerting themselves at high elevations, they are not a one-size-fits-all solution. Instead, any high altitude hiker should take a number of steps to prevent altitude sickness on their adventures.
Here are our top tips for avoiding altitude sickness:
Ascend slowly
Drink lots of fluids
Avoid alcohol
Supplements and medications
Ascend slowly
The best way to avoid altitude sickness is to acclimatize properly to higher elevations. In general, once you're above 10,000 feet (3,048 meters), you want to avoid gaining more than 1,000 feet (304 meters) of elevation per day from campsite to campsite, especially if you're toward the beginning of your trip.
As you grow more accustomed to altitude and have more experience at higher elevations, you can make your own decisions about how much elevation gain you're comfortable with each day. Many hiking and trekking guides will be conservative in their daily elevation gain plans, ensuring that no one campsite is more than 1,000 feet (304 meters) higher than the previous.
Drink lots of fluids
Avoid alcohol
Supplements and medications
Hike high, sleep low
A good way to acclimatize during the first few days at a high elevation is to hike up to a high point (perhaps a peak ascent) during the day while sleeping at a lower elevation that night. This allows your body to get used to the effects of higher elevations while also providing it with ample time to rest and recover at night.
Go downhill
At the end of the day, if you're experiencing symptoms of altitude sickness, the only cure is to move downhill – and to do so quickly. Moving to a lower elevation can completely alleviate the effects of AMS and may be the only way to stop AMS from developing into HAPE or HACE – both immediately life-threatening conditions.