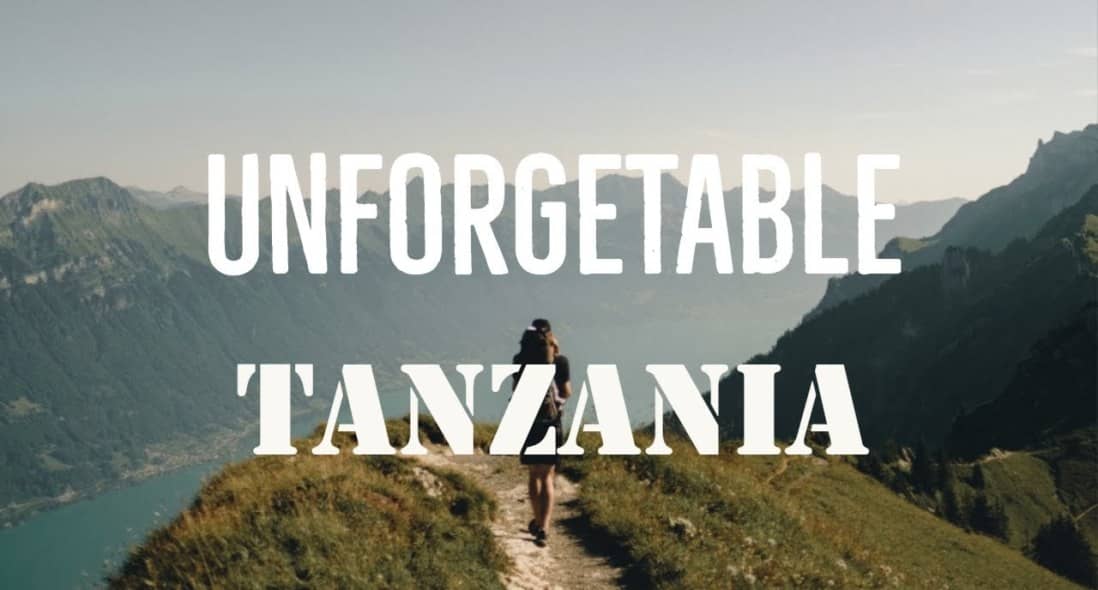 Tanzania Tourism | Tanzania Safaris
Tourism, or the phenomenon of short-term travel to destinations other than where the tourist resides and works, as an activity, is relatively new. While there is evidence that coastal resorts for "tourists" existed as far back as the era of the Roman Empire, the terms tourist and tourism were first used officially by the League of Nations in 1937. Tourism in Africa as an industry did not emerge until after the end of colonialism. During the colonial period wealthy Europeans may have traveled to the continent to experience what was then perceived as the "exotic" landscapes of Africa, however, most Europeans who visited the country did not come on short-term trips. The difficulty of travel during that time period and the health risks to Europeans in Africa made short-term trips impractical.
The role of tourism in Tanzania has been a recurring theme. Tourism is increasingly important in Tanzania's economy and a number of internationally known tourist destinations are located in Tanzania.
During your African safari, you will experience a game drive. Explore the national parks and game reserves in open safari jeeps while looking to spot and photograph the Big Five. But there are also many more great activities!
Wildlife & Beaches
Mountain Climbing
Photography Safaris
Walking Safaris
Cultural Tourism
Canoe and Boating Safaris
Wildlife & Beaches
Tanzania's wildlife resources are considered among the finest in the world. Tanzania is the only country, which has allocated more than 25% of its total area for wildlife national parks and protected areas. There are 16 National Parks in Tanzania, 28 Game Reserves, 44 Game controlled areas, 1 conservation area and 2 Marine Parks. Tanzania boasts many of Africa's most renewed destinations; in the north the Serengeti plains, the Ngorongoro Crater, Lake Manyara, and Mount Kilimanjaro, and in the south Mikumi and Ruaha National Parks and the Selous Game Reserve. 
According to a survey conducted by Safari Bookings, Tanzania's Serengeti National Park was voted Africa's best safari destination for 2020, followed by Mana Pools (Zimbabwe), Mala Mala (South Africa), Okavango Delta (Botswana), and Lower Zambezi (Zambia). Mount Kilimanjaro was declared Africa's leading tourist attraction in 2016 during the World Travel Awards Africa and Indian Ocean Gala Ceremony in Zanzibar. Other additional natural attractions include the white sandy beaches of the Zanzibar archipelago, of north and south of Dar es Salaam, and excellent deep-sea fishing at Mafia and Pemba Islands.
Mountain Climbing
Photography Safaris
Walking Safaris
Cultural Tourism
Canoe and Boating Safaris
Other Tourism Activities in Tanzania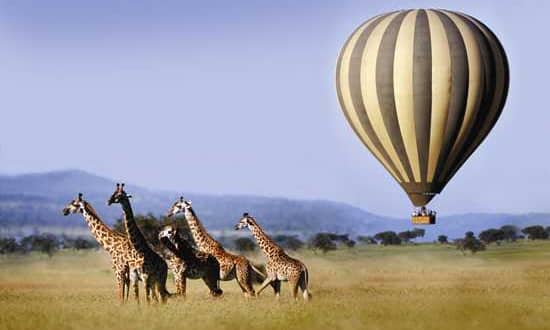 Serengeti Balloon Safari
A Serengeti balloon safari is the ultimate way to experience the vastness of the national park. Just imagine floating above the Serengeti plains skimming treetops in complete silence whilst seeing wildlife on the ground below. This is an essential safari experience for travellers to Serengeti National Park.
Tanzania Hunting Safari
Hunting in Tanzania is often referred to as "The Holy Grail of hunting" by big game hunters all over the world due to the staggering numbers of animals, outstanding trophy quality and an authentic Eastern African experience as experienced by the great hunters of yesteryear. Tanzania is considered the Exceptional dangerous game trophies.
Snorkelling and water Sports
Zanzibar is a barefoot beach-break that will have you sun-soaked and smiling. From diving alongside a pod of dolphins to snorkelling on a colourful coral reef and sipping cocktails while sailing on a traditional dhow, there is something for everyone here. This is why it remains one of the world's most celebrated island holiday destinations.
Tanzania Tourism Major Maps
NEED HELP? WhatsApp/Call: + 255 759 694 668