Tanzania Airport Transfers | Taxi and Shuttle
Tanzania Aiport Transfers
Excursions Transfers
Transfers Between Tanzanian Cities
Transfers to Hotels
Travel Forum
Tanzania Aiport Transfers
Tanzania Cities Airport Service
Meet and Greet Airport Services in Tanzania; we offer a reliable 24 hour meet and Assist services for that Client who is VIP, Business Travel, Senior Citizens, eldery, un accompanied minors, Need Special attention, your Valued Guest, Transiting clients, Tour Groups, Meeting and seminar Clients, Disabaled clients looking for Tanzania Airport Assistance services, Eldery and senior who need support ,Meet , assist and Facilitate their way from Visa, arrival from the Aircraft and be safely handed over.
Excursions Transfers
Transfers Between Tanzanian Cities
Transfers to Hotels
Travel Forum
Your journey to the airport at the beginning of your holiday, as well as making it to your hotel or villa when you arrive in Tanzania needn't be as difficult as you think.If you choose not to drive to your departure airport, there are a host of other options to choose from including coach,  or booking a private car or taxi.. Above we've the best value offers to get you on your way.  (Tanzania airport transfers) Likewise, if you book a holiday where transfers aren't included, you needn't be worried about where to go when you arrive.
We realize that every traveler's journey is different, and so we provide you an efficient, low cost, fixed fares airport transportation service (Tanzania airport transfers)., operating 24/7 days a week between all airports in Tanzania to all destinations, resorts, major attractions sites and National Parks all over Tanzania and nearby countries. We offer step by step booking process, that allows you 100% accurate prices for your airport taxis, Minibuses, Shuttles, Coach, Safari Vehicles and private hire journeys in cities and attractions in Tanzania. 
Curbside Pickup & Drop-off
We believe your trip should be as simple as possible. To give our customers a seamless experience, we provide door-to-door service. We'll pick you up and drop you off right at your terminal so that you can bypass crowded main entrances, parking lots, and packed parking lot shuttle service.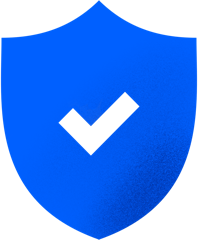 Safety first!
We'll make your safety our number one priority. Our experienced drivers will ensure you get to your destination safely and on time. Whether you're traveling by yourself or in a group, we'll work hard to provide excellent security for you and your belongings.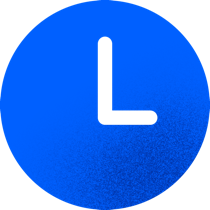 On-time arrivals
When you're traveling to a busy airport, you need your airport transfer to value punctuality as much as you do. When you ride with SuperShuttle, we'll plan your route carefully to ensure you reach your airport terminal with time to spare.
We are local Travel Experts
WhatsApp/Call: +255 759 694 668