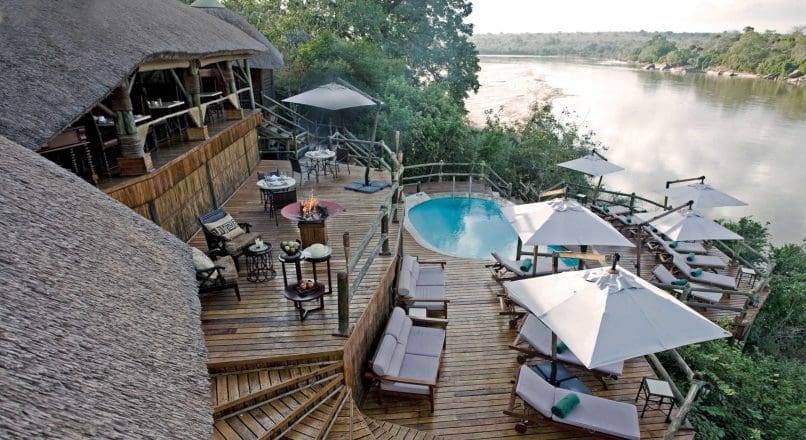 Selous Walking Safari I Tanzania Walking Safari
This walking safari in Tanzania's Selous offers the thrilling chance to encounter the bush and wildlife on its own terms alongside expert guides.
A walking safari in Tanzania's Selous Game Reserve needn't all be hard work. In fact, the best safaris involve as much quiet observation and reflection as walking. Creep silently along paths swept by the feet of large animals to discover secret watering holes. Watch as families of elephant wallow and play entirely oblivious to your presence.
At night, sleep under the stars in a simple camp, listening to the whoop of hyenas and the soft rumblings of passing elephant. Of course, the simple camp is just part of this experience, but being lightweight and mobile, it's the thing that allows you to explore the Selous Game Reserve on foot over a couple of days or more without having to return to base.
The northern Selous is defined by two irrepressible forces; the vast Rufiji River that carves its way out of the rocky Stieglers Gorge into an inland delta of sand rivers and ox bow lakes… and the large mammals that inhabit – and shape – this part of the world. Just imagine exploring this area with your experienced guide and lightweight camp  – this is a safari experience not to be missed. 
If you are looking for the ultimate wildlife encounter then there is little to compare to the intensity and thrill of an escorted walking safari. And the walks from Sand Rivers Selous – shared or private – must rate as one of the finest in Africa.
Overview
The walks are of varied length and design so you can go out just for a night or two for a romantic escape or dedicate yourself to something a little more adventurous and strike out on a five night mission. Walks generally follow the course of the Rufiji River, camping on sandbanks and in riverine forest. Extremely well executed, Selous walking safaris are perfect for those aiming to dig a little deeper beneath the skin of Africa
Activities
The walks combine well with Sand Rivers Selous and link conveniently with Zanzibar Archipelago. Please note that there is a limited window within which to walk in the Selous (June to October) as the remainder of the year the temperatures soar, making walking uncomfortable.