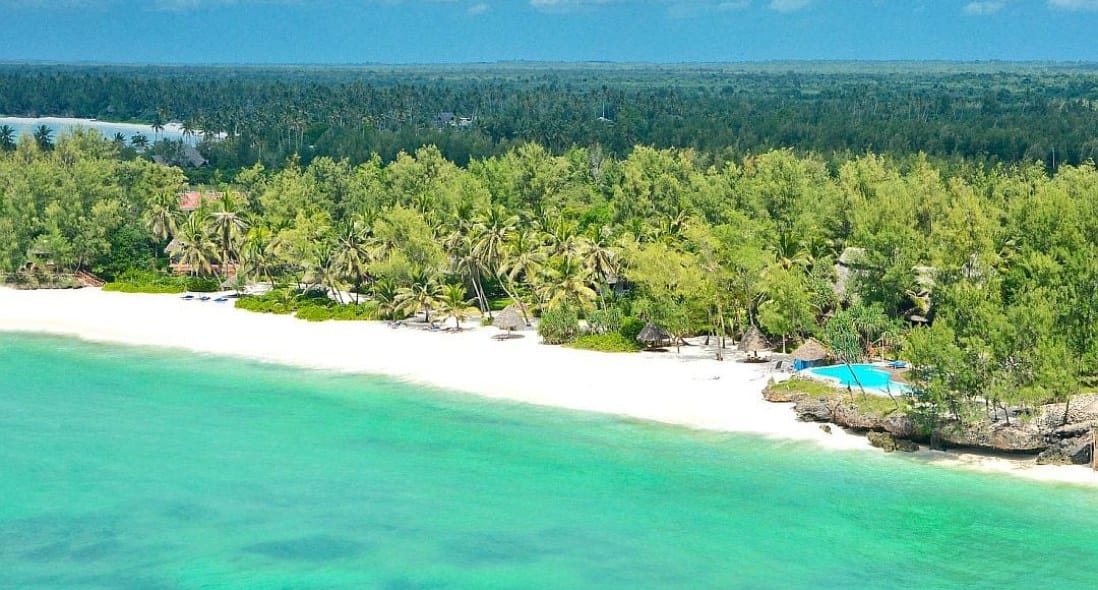 Pongwe Beach | Beaches in Zanzibar
Pongwe Beach is so idyllic, that you will want to spend days lazing on a hammock with a good book and swimming in its calm waters. The palm trees offer a natural shade and the powder white sand creates a paradisal landscape. It is important to note that the sun in Zanzibar is very strong, so be cautious and apply sunscreen frequently. Ideally, one with SPF 50.

Pongwe Beach's location and excellent value for money makes it one of our most popular resorts on Zanzibar. The cuisine is excellent having an emphasis on seafood but all tastes are catered for and the relaxed atmosphere allows the chefs to provide for individual requirements. The bay's clear blue waters offer excellent bathing and snorkelling or diving and there is a traditional long boat for guests to explore and fish the deeper ocean beyond the protective reef.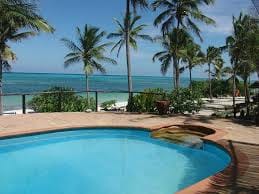 Best Hotels to Stay in Pongwe Beach
Pongwe Beach Hotel in Zanzibar is an excellent choice for travellers in quest of the ultimate accommodation in Zanzibar for an unrivalled beach getaway experience.
Pongwe Beach Hotel is optimally located in Zanzibar and offers visitors a choice between different Rooms in which to submerge yourself into the ultimate beach getaway experience in Tanzania. Guests can select from Sea View Suites, Beach Rooms or Garden Rooms.
Other Hotels around Pongwe Beach
Tulia Zanzibar - Luxury
This property is 1 minute walk from the beach. Offering an outdoor pool with waterslides, Tulia Zanzibar Unique Beach Resort is located in Pongwe, 27 km from Zanzibar City. The resort has a private beach area with beach service.
Seasons Lodge Zanzibar - Mid Range
Seasons Lodge is a family built and family run boutique hotel situated in Pongwe, along the North East coast of Zanzibar. At Season's we provide a place for you to experience the colorful and raw beauty of Zanzibar while leaving a low carbon footprint.
Santa Maria Coral Park - Budget
If you are looking for a typical small Zanzibarian setting, which allows you to relax and enjoy the wonderful island, you will find it here. The beautiful snow-white sandy beaches, the numerous coconut trees and the turquoise-blue Indian Ocean will create a feeling of paradise.
Best Safari tours from Zanzibar
Often overlooked by many safari operators in favour of the northern parks, the southern parks of Nyerere National Park (formerly the Selous Game Reserve) and Ruaha National Park are worth serious consideration and are the preferred destination for most who are really keen on their safari. 
The benefits of heading to the south is that, where the very north of the Serengeti gives the numbers of game, along with some seclusion, the southern parks are still very much "frontier" parks and so are noticeably less busy (they also feature the same spread of species as the north, but more like a thousand, rather than 2 million). 
The second important point is that, where the average lodge cost in the north is around $700 per person per night, the lodges in the south, where they offer a similar experience, are around $2-300 less.
The south and west of Tanzania are often overshadowed by the more famous and iconic Serengeti and Ngorongoro Crater in the north.  Some agents feel that the south and west are better suited to the seasoned safari-goer and don't recommend them for a first timer  –  however we would disagree! We have sent thousands of first timers to southern Tanzania where they have had an excellent safari experience.
Pongwe Beach and Zanzibar archipelago Maps
Pongwe Beach and Zanzibar Beach FAQ