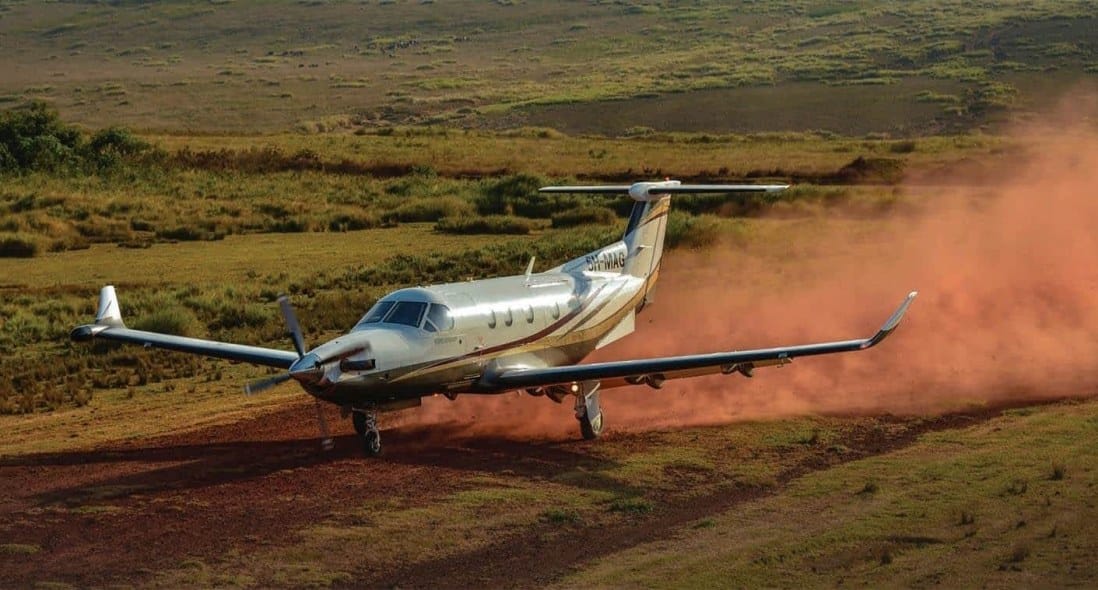 Northern Tanzania flying Safari
Northern Tanzania Flying Safari
Explore the wildlife highlights of northern Tanzania travelling aboard a small aircraft, including Tarangire National Park, Ngorongoro Crater and the Serengeti.
Take to the skies as you explore the natural highlights of northern Tanzania while travelling aboard a small executive aircraft, observing the wildlife of Tarangire, Ngorongoro and Serengeti National Parks. Starting off by staying in a working coffee plantation in the foothills of Mount Meru, you will travel to the baobab-dotted landscapes of Tarangire, renowned for its large population of elephants. From here, seek out the 'big five' in the Ngorongoro Crater and the UNESCO World Heritage Site of Serengeti National Park, all the while staying in luxurious safari accommodation. 
Northern Tanzania flying Safari Iteneraries
What make Northern Tanzania flying Safari Extra ordinary?
#1. Travel in style aboard a small executive aircraft.
#2. Embark on a walking safari in Tarangire National Park in search of elephants and other wildlife.
#3. Enjoy a picnic lunch in the wildlife-rich Ngorongoro Crater.
#4. Game drives in Serengeti National Park, home of the world famous Great Migration.
Kilimanjaro International Airport (JRO) is situated 50km/31mi east of Arusha, the gateway of Tanzania's popular Northern safari circuit. The drive from the airport to Arusha takes about 1½ hours*.
Tanzania's main airport is Julius Nyerere International Airport (DAR), located 13km/8mi southwest of Dar es Salaam. This is the entry point for visitors to the southern parks.
From Arusha or Dar es Salaam, you can fly or drive between reserves. Some domestic flights out of Arusha will leave from Kilimanjaro International Airport, while others leave from the much smaller Arusha Airport (ARK) located 8km/5mi west of town. However you choose to travel, in most cases, your local tour operator will pick you up from the airport and arrange all further transportation as part of your safari package.
Tanzania National Parks Map