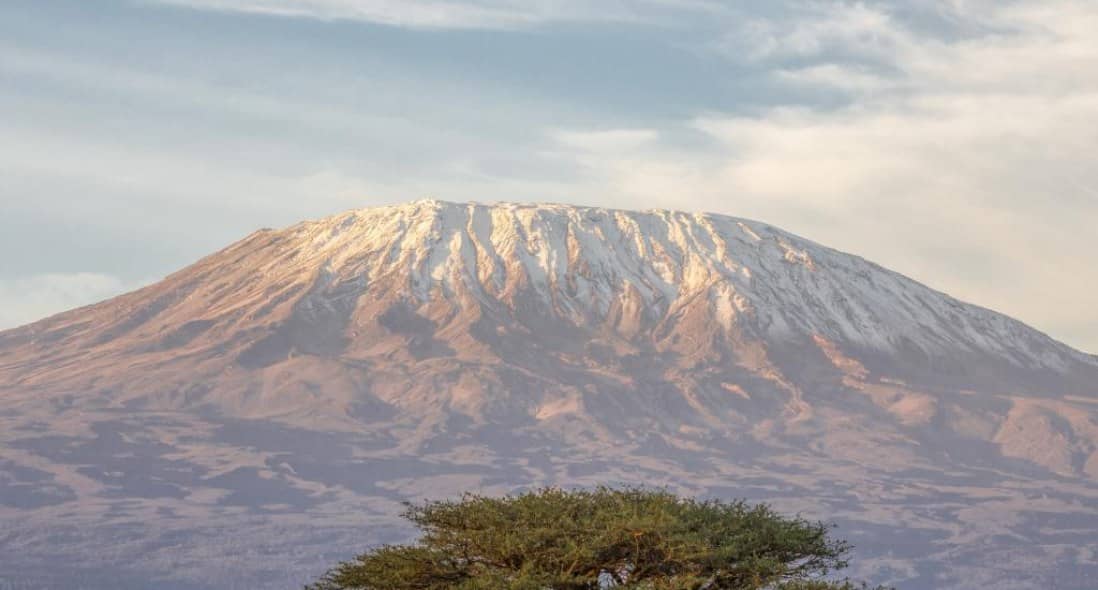 Kilimanjaro National Park | Kilimanjaro Climb
Kilimanjaro National Park 
Kilimanjaro National Park in northern Tanzania is a unique and surprising place. And we're not just saying that. For starters, it's home to the highest mountain in Africa, yet most of the park is a vast, relatively flat plain! Most iconic mountains are a part of massive ranges, like how Mt Everest is part of the Himalayas and Mt Aconcagua is part of the Andes. The reason for this is that Mt Kilimanjaro is a volcano. This allows it to stand tall in a flat region, letting you enjoy unimpeded views of it from far away, even in Kenya . Kilimanjaro National Park covering an area of some 75,575 ha protects the largest free standing volcanic mass in the world and the highest mountain in Africa, rising 4877m above surrounding plains to 5895m at its peak. With its snow-capped peak, the Kilimanjaro is a superlative natural phenomenon, standing in isolation above the surrounding plains overlooking the savannah.
Mount Kilimanjaro is one of the largest volcanoes in the world. It has three main volcanic peaks, Kibo, Mawenzi, and Shira. With its snow-capped peak and glaciers, it is the highest mountain in Africa. The mountain has five main vegetation zones from the lowest to the highest point:  Lower slopes, montane forest, heath and moorland, alpine desert and summit. The whole mountain including the montane forest belt is very rich in species, in particular mammals, many of them endangered species.  For this combination of features but mostly its height, its physical form and snow cap and its isolation above the surrounding plains, Mount Kilimanjaro is considered an outstanding example of a superlative natural phenomenon.
When to go to Kilimanjaro  
---
There are two distinct trekking seasons which constitute the best time to climb Kilimanjaro. They are January-March and June-October.January-March is generally colder than June-October and there is a higher probability of encountering snow on the summit. For some this might be seen as a negative, but the benefits of a January-March trek is that the slopes are often quieter at this time of the year….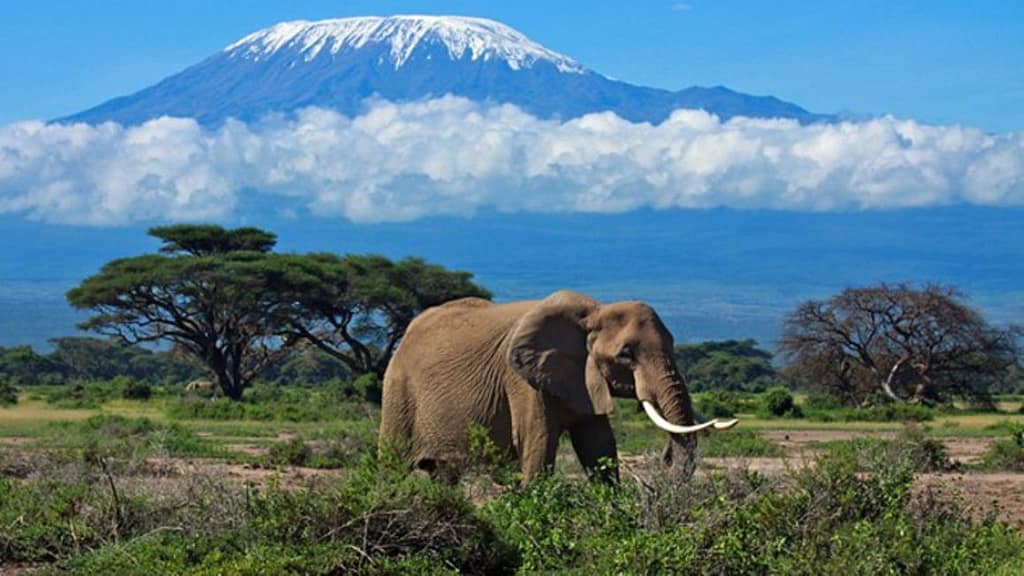 …although it's technically possible to trek Tanzania's Mount Kilimanjaro year round, there are certain months which are characterised by colder weather, more rain and potentially lots of snow on the summit, We generally advise that the best time to climb Kilimanjaro is during the warmest and driest times of year, from December to mid-March and mid-June to the end of October.
However, although these are considered to be the best times to climb the mountain in terms of weather, they are also the busiest months. Here, we break down Kilimanjaro climbing season, off-peak alternatives and times to avoid, plus other factors to consider, so you can plan the best time to take on this mountain adventure.
Climbing Kilimanjaro in January & February
January and February are two of the best months to climb Mount Kilimanjaro and therefore also the most popular. They are the warmest months, so you can expect clear, sunny skies in the mornings and evenings, however clouds may appear in the afternoons and you may experience some rain.
Climbing Kilimanjaro in March, April & May
The long rainy season starts at the end of March and continues through to early June. We do not recommend climbing Kilimanjaro during this time, as the trails can be very wet, muddy and snowy.
Climbing in the rain is likely to be less enjoyable and means you'll miss out on the spectacular views and photo opportunities. On the other hand, if you do choose to trek at this time of year, you'll avoid the crowds on the trails (even the most popular routes can offer solitude, peace and tranquillity) and at the campsites.
What's more, some people relish the idea of climbing Kilimanjaro when the summit is likely to be snow-capped, as this can add an additional element of challenge (as well as beautiful landscapes) to your mountain trekking adventure.
Climbing Kilimanjaro in June
June sees the transition from the rainy season to the dry season, so this month tends to be much drier than March, April and May. However, you should be prepared for cold temperatures and the skies are typically still cloudy, which means that you won't necessarily have such impressive views.
Climbing Kilimanjaro in July, August, September or October
From July until the end of October, conditions are generally colder, but much drier than the previous months. Whilst there is a chance of getting rained on throughout the year, particularly as you trek through the rainforest and moorlands, typically precipitation is low and infrequent.If you remain dry, you'll be more comfortable and the trek will be a more enjoyable experience overall. Another advantage of climbing during these months is that you'll have clear and sunny skies, and spectacular views.
The disadvantage of trekking during these months is that the trails can become quite busy, however some people welcome the opportunity to chat with other groups at the campsites. After all, team spirit is essential for pushing yourself to the summit.
Climbing Kilimanjaro in November 
Tanzania's short rainy season starts at the beginning of November and continues until the beginning of December. Afternoon rains are common, but you can expect clear skies in the mornings and evenings. This is not considered an ideal month to trek Mount Kilimanjaro, as conditions can be very wet, muddy and slippery.
Climbing Kilimanjaro in December
The short rainy season often runs into December, however this is still a popular time to climb Mount Kilimanjaro.
Climbing Kilimanjaro During Full Moon
During a full moon, the summit of Mount Kilimanjaro is particularly beautiful. The glaciers are lit up by the bright moon and the views are absolutely stunning. Another advantage of trekking at this time is that the moonlight will improve your visibility throughout your trek, most importantly during your final ascent to Uhuru Peak.Although it's not necessary to reach the summit on the exact full moon date to take advantage of the moonlight, many people wish to reach Uhuru Peak when the moon is at its fullest.
If you do wish to summit on a full moon, a seven-day climb should start five days before the full moon date and an eight-day climb should start six days prior to the full moon date. Book well in advance, as only a limited number of people are allowed on the mountain at any time and these dates are very popular. If you're looking for a quieter trek – and a sky full of bright stars – we recommend that you avoid the full moon period altogether.
Getting to Kilimanjaro  
---
The quickest way to reach Kilimanjaro National Park is to fly into Kilimanjaro International Airport. The drive to the park from the airport is 75 km and takes about 90 minutes. You could also opt to drive there from Julius Nyerere International Airport, Tanzania's main airport. The airport is just outside of Dar es Salaam, the country's largest city, which sits on the coast in the east of the country. Dar es Salaam is over 500 km south of Kilimanjaro National Park, and takes about nine hours to reach by car.
Activities in Kilimanjaro  
---
Set on the slopes of Mount Kilimanjaro, the sleepy town of Moshi is the getaway for climbers looking to reach Africa's roof.I based myself in Moshi for a week, without *ahem* actually climbing mighty Kilimanjaro. At first glance, there aren't a plethora of things to do in Moshi, but once you dig a little deeper, this low-key destination is a wide entryway to the rich cultural sphere northern Tanzania has to offer. Read below more about Activities in Kilimanjaro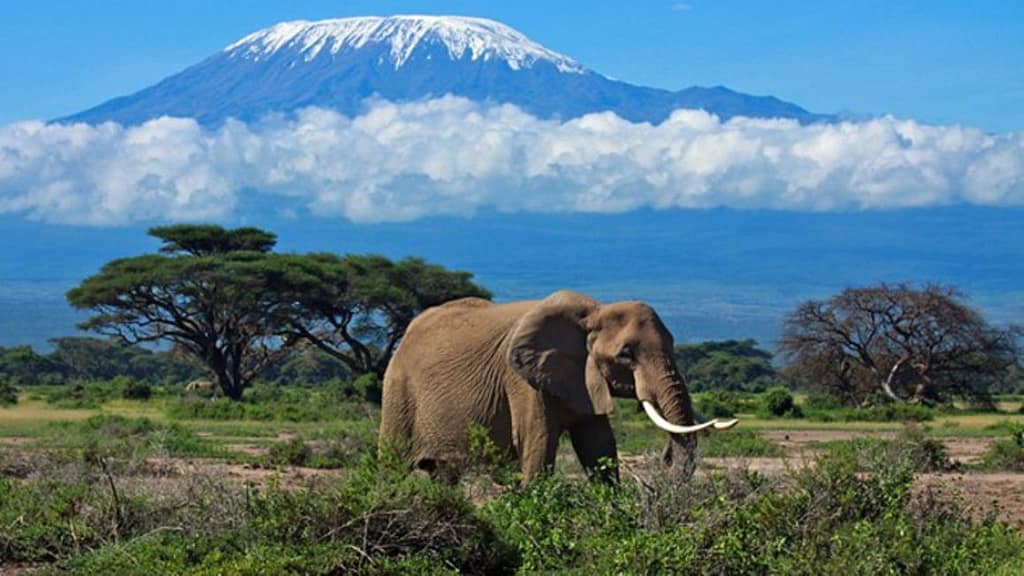 Accomodation in Moshi 
Moshi has just under 200,000 inhabitants, many of which are from the Chagga and Pare ethnic groups. According to a UN-Habitat study, Moshi is the cleanest town in Tanzania. Due to Moshi's close proximity to Kilimanjaro, many trekkers use the town as their base before hiking the mountain. In fact, if you have booked a Kilimanjaro hiking trip it is very likely that your tour operator has included a night in a Moshi hotel before and after your trek. Click below to read more about accomodation in Kilimanjaro..