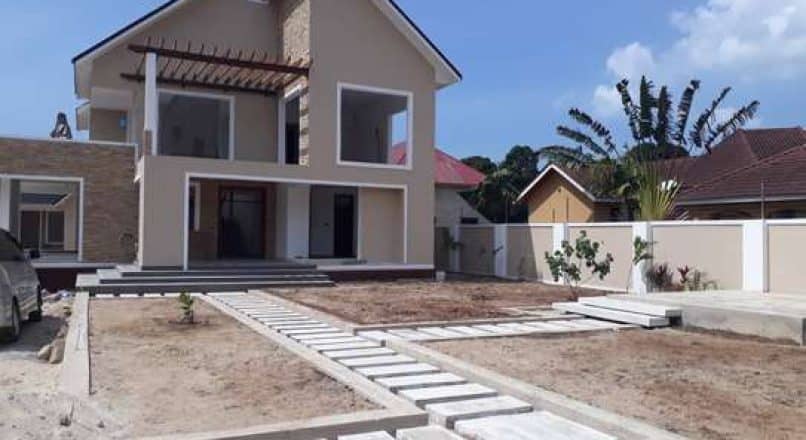 Finding a home in Dodoma
Finding a Home in Dodoma
People advertise properties to let on notice boards at shopping malls, in the local papers, and there's usually a selection at www.zoomtanzania.com (which also advertises vehicles, furniture items etc for sale by expatriates leaving, amongst many other useful services and information). If you've got kids, you might need to look hard at the schools first, because there's plenty of choice, and with Mbeya's infamous traffic jams, it's probably worth trying to live near school.
Properties vary from older houses with plenty of character (and occasionally the interesting plumbing and rat-gnawed electrics to go with it) to very modern houses, which might have a few teething problems. During the dry seasons, water can become an issue in some areas, so it's worth checking out that there really is a reliable water supply before you move in. If things do go wrong, plumbers and electricians are plentiful, cheap and great improvisers – even if their methods might seem a little too alternative to the uninitiated.
Prices of Houses in Dodoma:
Housing can be anywhere from $300-$1,500 in Dodoma and maybe more in Dar es Salaam. In Arusha the rent seems to average $500- $1000, Moshi, $300- $800. Of course a lot of it depends on type of housing. These averages are for a typical 3 bedroom 2 bathroom, 'normal' type house.
What to look for:
The main thing that you want with a house is good water and electricity. There are many houses that can have problems with these two things. Also make sure that you can get internet in your area. In Dar this shouldn't be a problem. Arusha down town won't be a problem but double check it, even if you are a little outside of Arusha or Moshi.
Check with the land lord on who pays for repairs. Almost every doorknob has fell off of our house doors, several pipes have broken, we have had a repair man (fundi) fall through our ceiling, etc. We have a great land lord that takes any repairs/upgrades that we do off of the next rent that is due. Just make sure that you get and save receipts for everything.
If you plan to use a washer/dryer machine, you may have to get that hook up installed. Many houses are not build with this in mind. Also check to make sure that the power to the house is going to be strong enough to run them. Some houses do not get "full power"
f you are new to Tanzania, don't be shy ! Tanzania is a friendly place and there are lots of people that are willing to help you, just ask around. But please don't be niave, there are also lots of people out there trying to take advantage you and certain situations, so be careful.
Unfinished Houses:
If you see a house for rent that you like but it is unfinished, don't count it out.
A lot of houses are unfinished but you can talk with the owner and tell them everything that you want done before you move in. They will usually be quick to get it done if they know that someone is interested in moving in. Things that you may consider adding: electric fence, screens on the windows, cabinets in the kitchen, etc.
Don't go with the first offer:
Everything in Tanzania is negotiable, even the rent. They may start our at $1,000 usd and come down to $500 usd. You can even ask around in the neighborhood at what your neighbors are paying for their rent. People are really friendly and helpful.
You will quickly learn in TZ that negotiation is part of the culture, a way of life. From buying your vegetables, to clothes at the market. Don't be afraid to ask for a lower price, they expect this.
Rent in advance:
A lot of owners want rent in advance, sometimes up to a year. Again just talk to them and see if they can work with you. We personally do three months at a time. We also have a house contract, which states everything in writing. If your land lord doesn't have his own contract the it wouldn't be a bad idea to make your own up, so that you have an official agreement.