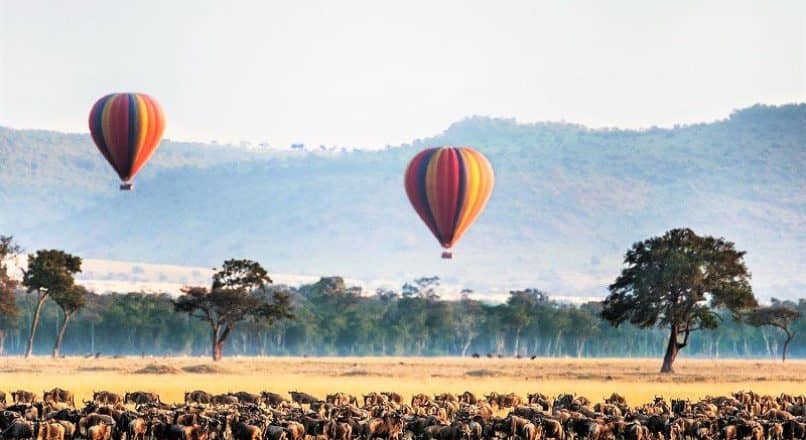 Dodoma Wildlife Safari | Dodoma Safari
Discover the real wild side of Africa on an adventure safari, choose an exciting tour that will ensure you have the holiday of a lifetime.
When choosing a safari operator, be sure to specify what kind of safari you want. Trips can be tailor made according to your travel preferences, the time of year, and what you want to see, so don't hesitate to let your operator know exactly what you want.
While the quality of safaris can vary according to what you will be paying, all visitors should expect the best of their safari team, from competent, well-informed guides to well served food and comfortable accommodation. Remember that many of these multiple safari options are available in the same areas and parks, and that what differs is only the accommodation facilities offered; not the wildlife and the scenery that you will see.
Safaris in Tanzania have something to offer to everyone.  Experience the adventure of budget camping or the opulence of luxury camping safaris.  Enjoy a truly memorable lodge safari, or take it one step further and go fly camping.  Hunting safaris are also possible.
Top Wildlife Safaris from Dodoma
Game drives are the most important part of a wildlife safari: 
Standard Game Drives
There are several types of Standard Game Drives, which are listed below. With a tailor-made safari and your own vehicle, you are able to choose the types and durations of the game drives you go on. If you are on a group safari, the types and durations are usually predefined and fixed. On safaris where you fly to the game park or reserve, the game drives are normally set and controlled by the lodge or camp you are staying at.
Game drives can be long, hot, dusty and bumpy (ladies don't forget your sports bra), but are great fun!
Note: Most game drives avoid the heat of the day when many of the animals are sheltering from the sun and it is generally recognised that early morning and late afternoon game drives provide the best opportunities for game viewing, but as the animals go where and when they want, this is not always true.
Early Morning Game Drive
An Early Morning Game Drive starts just before dawn at around 6 am and normally finishes by 8:30 am when you return for breakfast.  Virtually all lodges and camps will have tea, coffee and biscuits etc. available from around 5:30 am, so you can partake of a little light refreshment before you go.
Morning Game Drive
A Morning Game Drive usually starts after breakfast at around 7:30 am and finishes in time for lunch at around 12:30.
Late Morning Game Drive
A Late Morning Game Drive is usually done in tandem with an Early Morning Game Drive and starts between 10 and 11 am, returning for lunch at around 12:30.
Afternoon Game Drive
An Afternoon Game Drive usually starts around 4 pm, returning before dark between 6 pm and 6:30 pm.
En-Route Game Drive
An En-Route Game Drive usually takes place in the morning or late afternoon and as the name suggests, is performed en-route to a lodge or camp etc. The duration can vary wildly depending upon the journey undertaken, and can even be just the short drive from the lodge or camp to the park exit and vice versa.
All Day Game Drive
An All Day Game Drive, as the name suggests, effectively lasts all day and usually a packed lunch is provided. They normally start after breakfast at around 7:30 am and return before dark between 6 pm and 6:30 pm. They are usually done in large parks/reserves where you cover long distances, or in the case of the Ngorongoro Crater, to avoid dual entry fees.