Arusha Day Trips | Arusha City Tours
ARUSHA DAY TRIPS
Arusha is a bustling African city that often serves as the starting point for safaris to the Serengeti, Ngorongoro Crater, Lake Manyara and Tarangire National Parks.Many people just stay a night or two here before moving on, but if you have time, I'd suggest staying at least a few days.
Arusha is also known as the safari capital of Tanzania because it is the connecting point to those interested in visiting Mount Kilimanjaro, Mount Meru, the Serengeti, the Ngorongoro crater, Lake Manyara and Tarangire National Park. Arusha is also very close to the Masai Mara Game reserve in Kenya Although the city itself is often overlooked by international tourists on their way for safaris in the nearby national parks, Arusha city is an attraction in its own right with countless things to do.
 If you happen to be in town before or after your safari, do not remain in your hotel room.  We will be discussing in great detail some of the best tourist attractions in Arusha.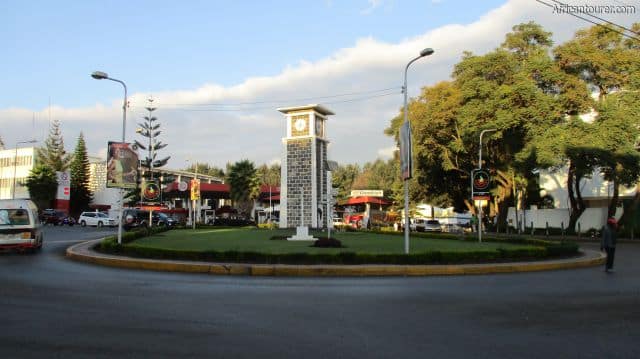 TOP THNGS/DAY TRIPS TO DO IN ARUSHA
The most accessible national park in Tanzania, Arusha National Park is just a short (1 hour) drive from Arusha proper. While the park is not home to any big cats or larger mammals, it is an ideal place to spot buffalo, zebras, warthogs, and a variety of primates.
Located between 1.5 and 2.5 hours from Arusha, the twin parks of Lake Manyara and Tarangire offer the more quintessential safari experience. Home to four of the Big Five (rhinos being the notable exception), both parks are a terrific place to spot lions etc.
While the Ngorongoro Conservation Area lies approximately four hours' drive from Arusha, it is possible for a particularly ambitious traveler to make the trip in a single day. While we don't usually advise this due to the rushed itinerary, it's a great way to see Ngorongoro Crater
Marangu Village Tour
Located in the Kilimanjaro foothills, the sleepy village of Marangu offers a fascinating window into modern Tanzanian life. A day tour to Marangu includes visits to a local coffee plantation, a chance to sample locally brewed banana beer, a tour of the Chaga tunnels, and a walk to a gorgeous local waterfall.
Maji moto means 'hot water' in Swahili, but you'll find the crystal clear waters of this natural hot spring to be quite pleasant.A bumpy two-hour drive from Arusha, Maji Moto is a perfect place to take a dip, layout in the sun, and enjoy a local lunch purchased from the vendors on-site. One of the best tour before your Kilimanjaro climb.
Arusha City Walking Tour
Have a day in Arusha town? There is still plenty to see in Tanzania's safari capital.A half-day or full-day walking tour of Arusha includes visits to local markets, a chance to dine in a local restaurant, and the guidance of a guide with a fantastic knowledge of the city's past and present. Enjoy your Stay in Arusha
Best Safari Tours from Arusha
A northern Tanzania safari should be on everyone's travel bucket list. The Serengeti National Park's Great Migration is one of the most amazing wildlife spectacles in the world, whilst safari on the Ngorongoro Crater floor of the extinct volcano at Ngorongoro is a game viewing environment that has no equal. 
Towering above it all is Kilimanjaro, the worlds highest freestanding mountain and arguably Africa's toughest challenge. Away from the tourist hotspots, quieter parks such as Tarangire National Park offers superb for game viewing yet often overlooked to their more famous neighbours. The Rift Valley Lakes of Eyasi and Natron are the home of Hadzabe tribes and the breeding grounds for the largest flocks of flamingo on earth. For many people, a Northern Tanzanian safari is the very best safari of all.
Tanzania's northern safari circuit is the most celebrated safari area in Africa. Home to the world-famous Serengeti National Park and Ngorongoro Crater, and the lesser known parks of Lake Manyara and Tarangire, the sheer concentration of Africa's big game in this area is phenomenal.
Most itineraries to this region are designed around the Serengeti National Park and the Ngorongoro Crater, with the Serengeti's Wildebeest Migration and immense predator concentrations as the main attraction, not to mention the Ngorongoro's big five experience. The area is also home to a variety of different cultures including the Maasai and the Hadzabe, as well as being one of the most scenically striking and diverse parts of the continent.
We are local Travel Experts
Do you have any Questions about Tanzania?  One of our experts is always online!
WhatsApp/Call: +255 759 694 668