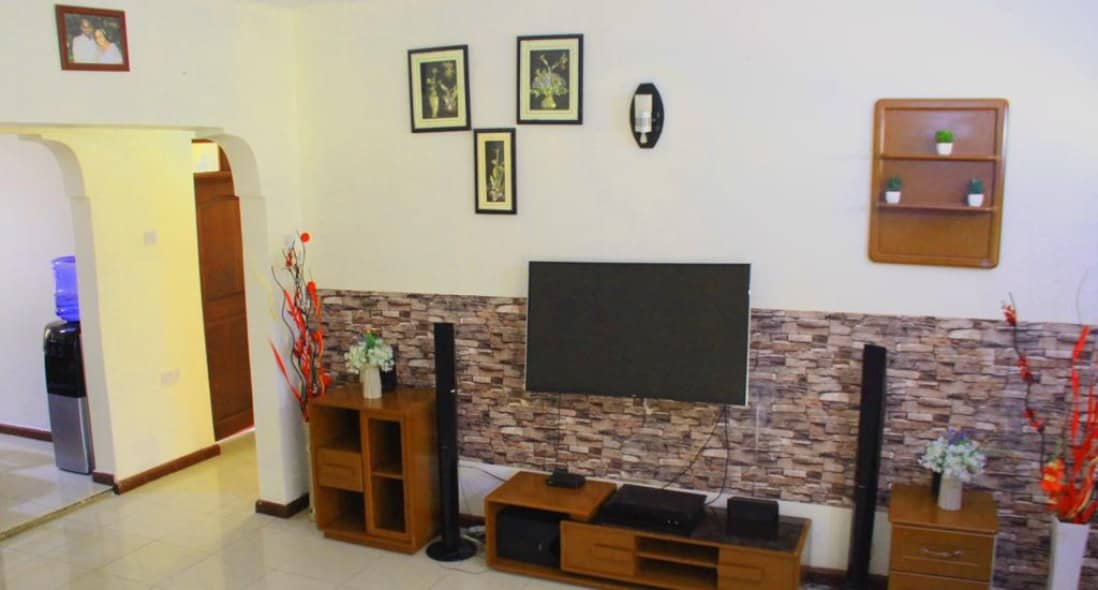 Ariel Comfort Home | Homestay in Arusha
Ariel Comfort Home - Njiro - Arusha
Ariel Comfort home boasts a beautiful setting, offering a refreshingly serene environment from the hustle and bustle of the busy Arusha City Center. Boasting a calming silence that offers total relaxation from the busy day after a long trip to Arusha or just a peaceful time to reflect on all the marvelous experiences of the day. 
For a group of fun and friendly hostels that cater to independent travelers looking to explore Arusha and experience our beautiful country – Tanzania. Our  hostels are located at the heart of Arusha, less than 10KM from clok tower and offers tours to all places in Arusha, apart from the best Accommodation comfort, free Wifi and delicious meals on requests.
To us, a hostel/Homestay/ is more than just a place, it's all about the people. Our staff  work hard to make our hostels a warm and welcoming place for our guests and provide them with the best experience possible. 
Photo Galery – Ariel Comfort Home
---
Activities
Incase, you are wondering about what to do in the next few days please do not hesitate check with the reception assistant and will be the start of exciting tips and suggestions. We have many possibilities of organising some day to day activities (excursions) for instance, coffee tours, hiking, Maasai Village visits, swimming in the hot springs or visiting the waterfalls around Mount Kilimanjaro and Mount Meru. For Safaris, we will give you insightful tips and exciting suggestions for you to consider. Just let us know what you need!
How to get to Arusha
---
Most popular option for tourists to get to Arusha is to take a flight to Arusha airport (ARK). 
It has daily flights from various local destinations and has connections from almost all major airports and airstrips in Tanzania.
Arusha airport has multiple flights from major cities like Dar es Salaam and Zanzibar everyday. 
The flight costs range from $100 to $300 per person. You can find & book flights to Arusha airport on Kayak.
We can arrange a transfer to your hotel at Arusha at a cost of $25 per vehicle (Toyota Alphard or similar).
---
You can also fly to Kilimanjaro International Airport (JRO) which is the nearest international airport to Arusha and has daily flights from local, African and international airlines. Arusha hotels will be about 1 hour drive from JRO.
Contact/WhatsApp:

---

Mobile # : +255 784 737 424

Email: massawe182@gmail.com
Office address:

---

NJiro Road
P. Box 12852
Location on map
Socila Media Channels:

---

Find us on Facebook

Read our TripAdvisor reviews