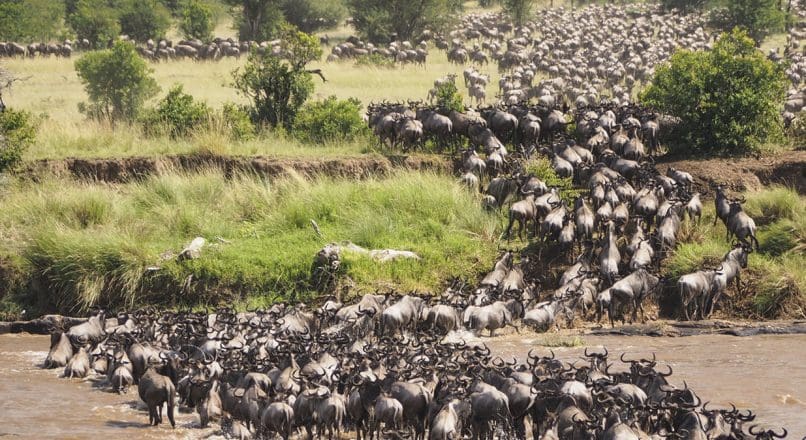 3 Days Serengeti Safari from Mwanza
3 Days Serengeti Safari from Mwanza | Ngoongoro and Serengeti Safari  |  Tanzania tours and Safari | Top Safari to Tanzania  | Tanzania National Parks | Mount Kilimanjaro  | Serengeti National Park | Hotels in Tanzania |
3 Days Serengeti Safari from Mwanza
Itenerary - Day to Day
Accomodation
Include & Exclude
Discuss the tour/Travel forums
Itenerary - Day to Day
This safari tour to Serengeti National park from Mwanza is ideal for weekend travelers looking for an unforgettable once in a lifetime safari experience in the Serengeti. 
Day 1: Mwanza to Serengeti national park via Ndabaka gate
After having your breakfast depart at 8.45am for the 2hrs30min drive to the World famous Serengeti National park through the western Savannah woodland. 
Serengeti is arguably the best-known wildlife sanctuary in the world. It is the home of millions of large mammals, including what is so called the Big 5: elephant, lion, buffalo, leopard and the rarely seen black rhinoceros. Over 500 species of birds have been recorded in the area, including eagles, bustards, owls, cranes, herons, vultures, and secretary birds. It is here where the world's great migration is observed. Some of Africa's biggest crocodile lie in wait in Serengeti rivers.
Meals included: Dinner, Breakfast, and Lunch
Day 2: Serengeti National park for Full day Game viewing
After breakfast depart for full day game viewing in the Serengeti (You may opt to take packed lunch or drive back to the lodge for hot lunch and later proceed with game viewing).
Explore an uncountable number of animals through savannah grasslands, islands in the sea of grass "kopjes", acacia forests and savannah woodland. Serengeti will fulfill all our safari expectations due to its natural beauty and a higher concentration of wild creatures. Our friendly guide will share with you behind the scene perspectives, the connection between living things and non-living and how creatures depend on each other, how the Serengeti has no room for randomness and much more…! making your safari more memorable and enjoyable!
You won't have enough of the Serengeti. As you make your way back to the lodge make sure to keep your eyes open for birds, including our very own Shrike, eastern white-crowned shrike. 
Meals included: Dinner, Breakfast and Packed Lunch
DAY 3:  Morning Game viewing  and  Drive back to Mwanza city
After having early breakfast, depart for a morning game viewing in the Serengeti, game viewing will take place in the most interior part of Serengeti, offering you the maximum exposure to the World famous Serengeti National Park. 
Morning is the best time for game viewing as most of the killings take place around this time. Our professional guide is always happy to share with you lots of hidden secrets in the Serengeti, why Serengeti shall never die, how Darwin's theory, survival of the fittest applies in the Serengeti and much much more…
Later on, drive back to the exit gate while enjoying en route game viewing.
Drop you in Mwanza (drop off point to be advised)
Accomodation
Include & Exclude
Discuss the tour/Travel forums
More about Tanzania Travel Guide:
Planning your trip? Whether you're looking for things to do in Tanzania such as events and attractions, key traveller information to make your Tanzania visit run smoothly or are planning where to stay in Mwanza, you'll find everything you need for your Tanzania holiday on Our Website. Tanzania Travel guide has the information about latest events not to miss while you visit Tanzania – there's always something going on, so don't miss out on the latest exhibitions, shows and more on your trip Tanzania
Discover the best day trips from Dar-es-salaam  or other Tanzania's Cities. If you're here as a family, you'll find plenty of things to do in Tanzania with kids and find suitable accommodation such as Tanzania holiday apartments. Whether you're looking for the best weekend breaks in Tanzania or planning a longer holiday in, you can be sure you'll find all the information you need.